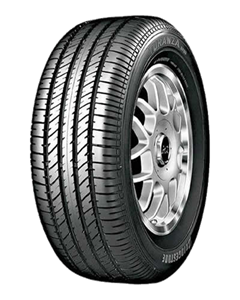 285/45R19 BST ER30 [1] 107V*
The Turanza ER30 is best suited to luxury vehicles. The ER30 tyre is designed to offer both a smooth and quiet driving experience.
Everyone needs a little luxury. That's the Turanza philosophy, a belief Bridgestone has turned into reality. Imagine yourself cruising in a top-of-the-range saloon car: it's unbelievably quiet, stable, even at high speeds and has a level of comfort you could really get accustomed to. But precision is at your fingertips when you need it. A perfect marriage of pampering and performance.